ACTIVE OPTICS GUIDING SYSTEM WITHOUT OAG
£1,050.00 including VAT
SXV-AO-USB-NOAG 'Active Optics'
Description
Image tracking and stabilisation using a high speed tip-tilt optical window.
Fast tracking speed of 5mS per increment.
Overcomes rapid gear errors to stabilise even difficult mounts.
Mount control output for correcting large drive errors while maintaining AO stabilisation.
Image shift factor independent of optical system or camera back-focus spacing.
May be used to image stabilise many other makes and types of camera, given suitable control software.
Specification
Clear aperture of 60mm for up to 35mm full-frame size chips.
Short optical length – 74mm with OAG, 44mm without (add 6mm if front end adaptor is used).
Very low light loss (~2%) from the multicoated optics.
Filter threads for adding 48mm narrow band. IR blocking or pollution rejection filters without affecting the guide camera sensitivity.
Serial RS232 control via the computer or SXV splitter box. Parallel control available.
Low power consumption. Less than 600 mA at 12v DC when moving – 50mA quiescent current.
Compact and lightweight – only 132mm in diameter x 32mm long – less than 700 grams load on the 'scope.
The SXV-AOLF should be used with the off-axis guider assembly for the best results with most optical systems.
This combination uses an SXV guide head or Lodestar to view the edge of the telescope field via a 10mm square prism and provides accurate positional feedback to the control software. Unlike cameras with an integrated guider chip, the OAG puts the guide camera ahead of any filters that the user fits into the camera ring recess and so its sensitivity is always at maximum. The guide camera mounting is designed to be parfocal with an SX camera when used in this combination – fine focus adjustment is provided by moving the threaded guider mount along the prism tube. If you do not need the OAG barrel (e.g. when using a camera with a built-in OAG or guide chip), you can fit the 72mm or T adaptor directly onto the rear of the AO assembly.
Examples
Some examples of the AO in use.
No processing was applied, other than cropping, so that the images are essentially 'raw'. The mount used was a Celestron CI700 with a C11 SCT at F10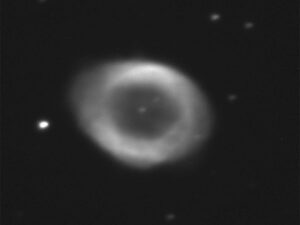 A 2x enlarged clip from an SXV-H9 image. Ten minutes with a C11 at F10 using mount guiding only.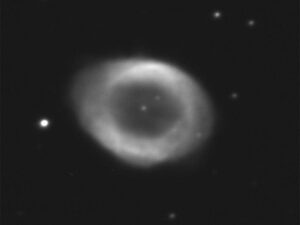 Another clip taken a few minutes later with the AO switched on and operating at 3 updates per second.
Here are some 'extreme' images from an Ultima 2000 on a fork mount with poor polar alignment and rapid gear errors. The camera was an SXV-M8C and the images have been resampled to 50% of full size for display.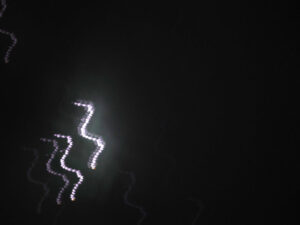 Without AO correction.
With the AO switched on. (The short coloured spikes on the bright stars were produced when the AO switched off for image download)
Software
WARNING – this version of the update is applicable to ONLY older versions of the AO unit (pre-USB input). DO NOT load the update into a USB version or it will become unusable!! The warning in PHD2 should be ignored.
If you have the older serial port AO unit, download the serial port  SXV-AO utility & firmware version 120.
If you have a new USB AO unit that needs programming, please download the current USB AO utility and firmware version version 201.